Date:
Wednesday, December 21, 2016 -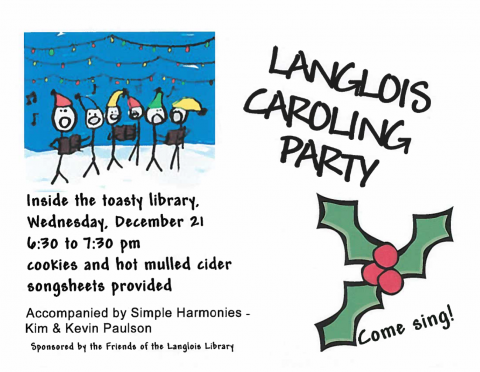 Join us for the Langlois Caroling Party inside the toasty Langlois Public Library Wednesday, December 21st at 6:30pm to 7:30pm.
  There will be cookies and hot mulled cider and song sheets will be provided!
 The singing will be accompanied by Simple Harmonies (Kim & Kevin Paulson).  This event is sponsored by the Friends of the Langlois Library.
  For more information call the Langlois Library at 541 348 2066.