Zoë Bradbury                                                          
Book synopsis:
The Greenhorns is a community of young farmers and advocates dedicated to the movement of " food grown with vision and respect for the earth" ( Paula Manalo, editor). This book of 50 essays focuses on the experiences of new farmers from a diverse points of view. These personal stories chronicle the challenges, defeats and triumphs of the beginning farmer. The anthology is both instructive and inspirational-- a must read for anyone dreaming of farming, for the start-up farmer, and for the experienced grower as well. (2012)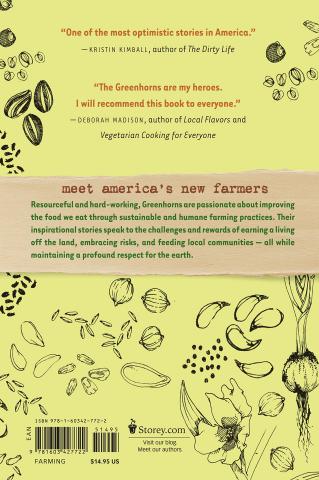 Bio: Contributing Editor: Zoë Bradbury is our very own native-born Langlois resident who returned to the family land on Floras Creek in 2007 to rejoin her mother, Betsy, and sister, Abby (already famous for her Abby's Greens) to form a unique family farming partnership. As Valley Flora, the trio produces over 100 different crops throughout the year, feeding the local community through their farmstand and u-pick operation, their Harvest Basket program, foodbank donations, and seasonal sales to restaurants and local grocery stores.

Zoë's introductions to the chapters on " Money," " Beasts," and "Old Neighbors, New Community" provide a delightful mini-read on life and work on Floras Creek.

 

 

Cox, Bonnie Jensen

 

 

Synopsis:

Former Curry County resident, Bonnie Jensen Cox ,has recently published two books that are relevant to the county's history. The first, "The Story Behind the Treble Clef, Family Roots in Denmark, Oregon" examines the history of the almost gone and forgotten hamlet of Denmark, Oregon---Langlois, Oregon's closest neighbor. Drawing on her immigrant grandfather's homesteading experience on Willow Creek, Cox recounts the local history that surrounded Johan P. F. Jensen and his son, Charlie Jensen. She examines family life as it evolved through the warp and weft of local and global influences, summarizing why her ancestors came and stayed in Denmark, Oregon for more than a century.

Cox's second book, "School Evolution, A Study of Northern Curry and Southern Coos School Origins," evolved from the first. The well-researched study provides photos and data that explore the more than two dozen school districts that historically existed in the area that now encompasses the single district of Port Orford-Langlois 2CJ. With research that includes both public and private schools, Cox delivers her stories based on alumni interviews; local, county, and school records; historic maps; archived newspaper items; and personal experience.

Bio:

Cox is a first-time author-publisher. A graduate of the University of Oregon, she and her husband, Jerry, both worked for Port Orford-Langlois School District 2CJ, she as a school secretary and he as a teacher and counselor. Following publication of "The Story Behind the Treble Clef," Bonnie was selected by the Oregon Association of School Libraries to be on a panel of Oregon authors at their statewide meeting held in Coos Bay in September, 2015. She and her husband live in Coos Bay, Oregon where she spends time with family and enjoys music performances with the Just Jensens Woodwind Quartet and the Bay Area Concert Band.

 Arthur Eikamp                                 
     Arthur Eikamp, now deceased at age 98, born in South Dakota and mid-western bred, grew up during the dust storms and depression of the 1930s. This memoir is eloquently written and chronicles Arthur's life, his adventures, his commitment to putting his Christian beliefs into practice with his partner, Norma ever at his side. His droll sense of humor also shines through with his stories.
    He worked his way through college and graduated from Yale Divinity School. After he married Norma Blewitt from New York City ,they spent two years ministering to the agricultural migrants from the Rio Grande to the Canadian border. Then they received a call to minister in post-war Japan planning to stay only a few years. As it turned out, they ended up spending 35 years in Japan. They started two churches and were co-founders of a junior high and high school. The Eikamps also focused on teaching English classes to children and adults alike. Their experiences of living under the American occupation, the deprivation suffered by the Japanese people and the subsequent rebuilding are a must read.
     Before returning to America Arthur was honored by the Japanese Ministry of Education with a medal---the Fourth Order of the Sacred Treasure. At the presentation of the medal,he and Norma were ushered into the presence of Emperor Hirohito who commended them for their contribution to Japan. Upon returning to America he taught at Warner Pacific College in Portland, Oregon for three years and then moved to Langlois where they designed and built their own house in the middle of the woods.
     Arthur and Norma continue to be valued members of the community, involved in the local church, the Langlois library and other activities. Arthur and Normal continue to work on their woodland and home. 
Ginney Etherton
The Lainey Tidwell Series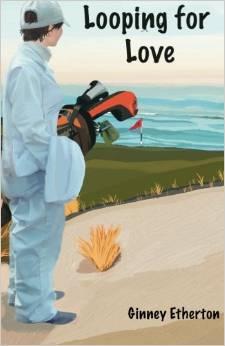 Looping for Love, Book one: The time-honored profession of caddying has all the enticements ̶ outdoor work with gorgeous scenery, the opportunity to learn a valuable skill and prove oneself in a man's world, and you don't have to get dressed up.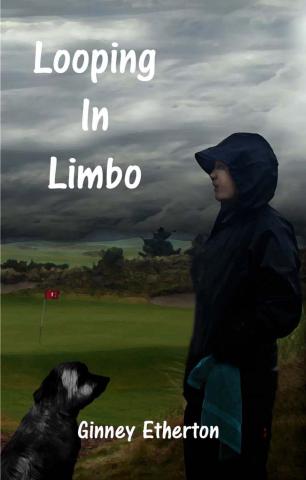 Looping in Limbo, Book two: She may have a knack for guiding golfers around hazards on the links, but the unpredictable, nerve-wracking bouts of low-season blues are harder to avoid.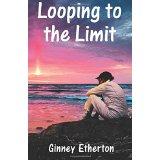 Looping to the Limit, Book three: Guest assignments at Singing Bluffs Resort aren't in full swing yet, more bag-packers are showing up every day, and getting a loop has become a nasty business.
Nonfiction by Ginney Etherton, writing as Gail Morellen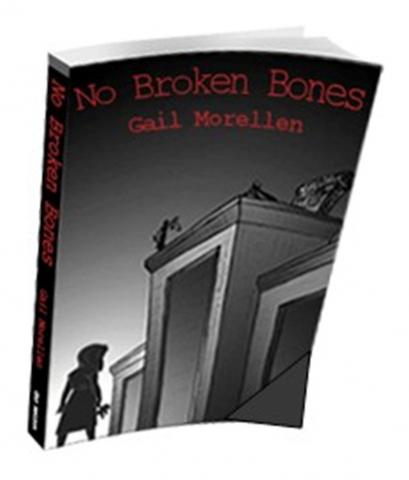 No Broken Bones, A grandmother recounts the true story of the fight to save her granddaughter --- trapped in the system designed to protect her.
Bio: I have lived in Langlois, Oregon, for almost forty years but I'm still not considered a local because I wasn't born here. Worse yet, I came from California (but Northern California!). My husband and I have a small farm on the west side of Highway 101, where no neighbors are visible but the ocean is. We're miles from any town with a city hall, or a school, or a bar.
Since leaving employment as a construction materials inspector with ODOT, I've found interests in volunteering with the SMART reading program and the Langlois Library, and with activities such as gardening, bird-watching, dogs, beach-walking, and writing.
For an interesting view of Floras Creek please see Tale of a Floras Creek School Marm- Geraldine Purdy Merz Looks Back
LILYMARS
                                                                                                                              .
A POEM IS THE LOVE CHILD OF LANGUAGE AND THE HEART.
Heart Stuck Open is LilyMars' first published poetry collection. These 78 short poems contemplate the beautifies of the world and its sorrows.
The author salutes and questions, wondering and wandering the circuitous corridors that bring us relationship, love, loss, faith, our dreams--exploring faces and places, nature, and heaven. There is even a poem about an octopus.
The book is available for sale at the Langlois Library and Rain Coast Gallery and on Amazon.com.
: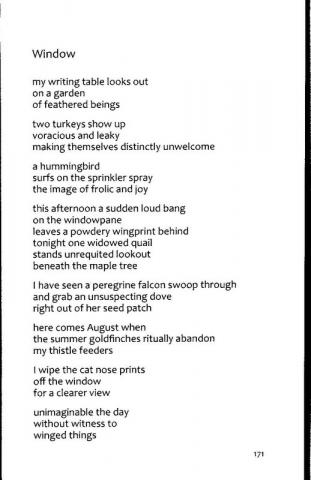 One of my favorite poems among many-speaking true to my life also. I've had many bird thumps myself and visitations by quail.  D. McDermott-Langlois
HELEN PICCA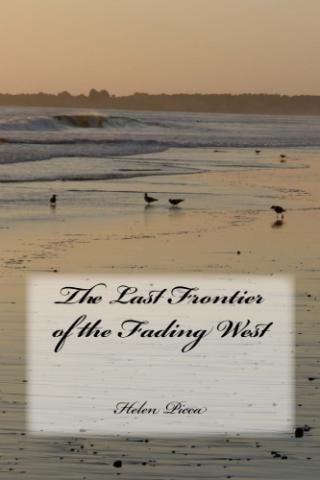 The Last Frontier of the Fading West.
Synopsis
Jennifer is a young innocent girl, happily living a carefree existence in a safe, small seaside community, when on October 5, 1942, a fateful event changes the course of her life forever. The sinking of the "Larry Doheny" by a Japanese submarine off the coast of Port Orford, Oregon, propels her into the horrors of World War II, where she meets Jack Long, a young Navy man rescued from the ship. Sensing that he is somehow different, she is drawn to him as she helps treat his wounds, relishing the chance to get to know someone from a big city—Los Angeles. But before she has a chance to learn more, he is whisked away by the Navy, and just as unpredictably, she sets off to Portland as a Red Cross volunteer to care for the many casualties from the war in the Pacific.
Eventually she returns home to make a life with her high school sweetheart and live happily ever after-- or not. A memoir of sorts, spanning a half century, from World War II to Vietnam to Kuwait, this is Jennifer's story of redemption—for those who bear the horrible scars of war; and of love—great love for a man, family and a town she chooses to call home, Port Orford. Isolated on the very edge of the continent, stepped in history and fraught with hardships, disasters and tragedies, it is The Last Frontier of the Fading West.
Click to enlarge image.
This historical fiction novel featuring local history may be found in the Port Orford and Gold Beach LIbrary system and on sale at the Langlois Library, the Langlois Market and on Amazon.com