Jensen's gets a nice write up from the World Newspaper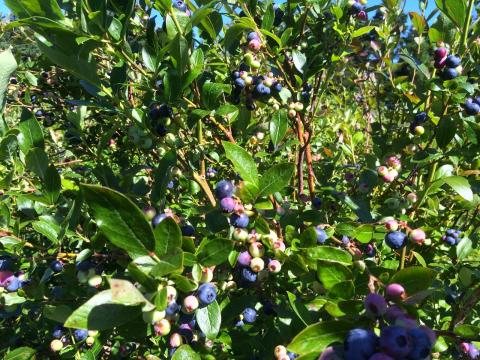 LANGLOIS — Since 1954, the Jensen family has encouraged strangers to mosey through their backyard, share their rows of blueberry bushes with their four dogs and feel free to pick their crops.
For over 60 years, Jensen Blueberry Farm has opened up its three acres of blueberry bushes in Langlois as a U-Pick for locals to come by and pick blueberries themselves. 
But if you go there, the farm tries to have its patrons feel right at home, starting from the moment they step on the premises. 
"I just leave people on their own," Nancy Leep Jensen, farm manager, said. "Sometimes I need to write better directions, but I have so many people return that they just know what to do. We have hours, people are respectful, and I just give people the benefit of the doubt."
For the past 15 years, the Jensens have gone nearly exclusively U-pick, allowing customers to come out and fill a four-pound bucket with as many blueberries as possible for $10. And Jensen has enough trust in her customers that she doesn't even feel her presence is necessary. Buckets wait at the shed, instructions are labeled clearly and the rest is up to the customer. It is truly "U-pick." Out of all the times semi-regular customer Susan Camp has stopped by over the years, only once has someone been there to get her money.
Read more at the World Newspaper