Date:
Thursday, January 19, 2017 - 6:00pm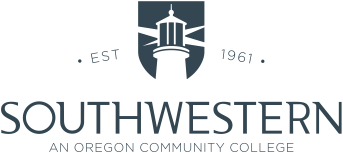 CONTACT: Karim Shumaker   
PHONE: 541-247-2741  
E-MAIL: kshumaker@socc.edu
PORT ORFORD, OR
 
Oregonians love the wild beauty of our 363 miles of coastline, but finding truly local seafood can be hard, even on the coast. The US imports approximately 90 percent of its seafood and ships out nearly as much to the global market. Why aren't we eating more local seafood, now that preserving and distribution technologies are the most sophisticated they have ever been? Why do we consider seafood more a delicacy now than it has been in the past?

This is the focus of "Fish Tales: Traditions and Challenges of Seafood in Oregon," a free conversation with Jennifer Burns Bright on Thursday, January 19, 2017 at 6:00 PM at the OSU Port Orford Field Station, 444 Jackson St. This program is hosted by Southwestern Oregon Community College in partnership with OSU Port Orford Field Station and sponsored by Oregon Humanities.

Bright is a food and travel writer based in Port Orford, Oregon. She recently retired from teaching at the University of Oregon, where she researched desire in twentieth-century literature, led a faculty research group in the emerging discipline of food studies, and won a national pedagogy award for a team-taught, interdisciplinary class on bread. She holds a PhD from the University of California at Irvine and a Master Food Preserver certification. As a community organizer linking local producers and consumers, Bright often speaks and teaches at events. Her writing appears in Gastronomica, Oregon Quarterly, NPR's The Salt, AAA's Via, and Eugene Magazine, among others.

Through the Conversation Project, Oregon Humanities offers free programs that engage community members in thoughtful, challenging conversations about ideas critical to our daily lives and our state's future. For more information about this free community discussion, please contact Karim Shumaker at 541-247-2741 or kshumaker@socc.edu.

Oregon Humanities (921 SW Washington, Suite 150; Portland, OR 97205) connects Oregonians to ideas that change lives and transform communities. More information about Oregon Humanities' programs and publications, which include the Conversation Project, Think & Drink, Humanity in Perspective, Idea Lab, Public Program Grants, and Oregon Humanities magazine, can be found at oregonhumanities.org. Oregon Humanities is an independent, nonprofit affiliate of the National Endowment for the Humanities and a partner of the Oregon Cultural Trust.